Restoring the Ferrari 250 GT Pininfarina Coupé
---
When you take on a restoration project you always hope that the car is as complete as possible. This car, a Ferrari 250 PF Coupé from 1959, was for sale at the Gallery in Brummen. We went there to check out other cars, but Piet immediately spotted this one in a corner of the warehouse. It was in a terrible state. All the parts were taken out and stacked inside boxes that were in the car. We did some digging in those boxes and figured out that the car was really complete. We were told that the car was taken apart by a guy from Switzerland. Them being known for their precision, we knew that there is a big change that it was really complete.
When we got the car it still had the grey colour and we knew we didn't want to keep the car that way. So the first thing we did was checking out the original colour. Officially that is dark blue. But when we started with stripping the car, we found little light blue spots all over. Especially on the doors and behind the windows. Probably the factory sprayed it light blue and mr. Neumann wanted a dark blue car so they quickly resprayed. They didn't even bother to take out the windows, so that is why we could easily trace the colour. We must say we were really happy with this finding, because the light blue radiates the fifties vibe. It looks like the ultimate car to drive with over the boulevard of Saint Tropez.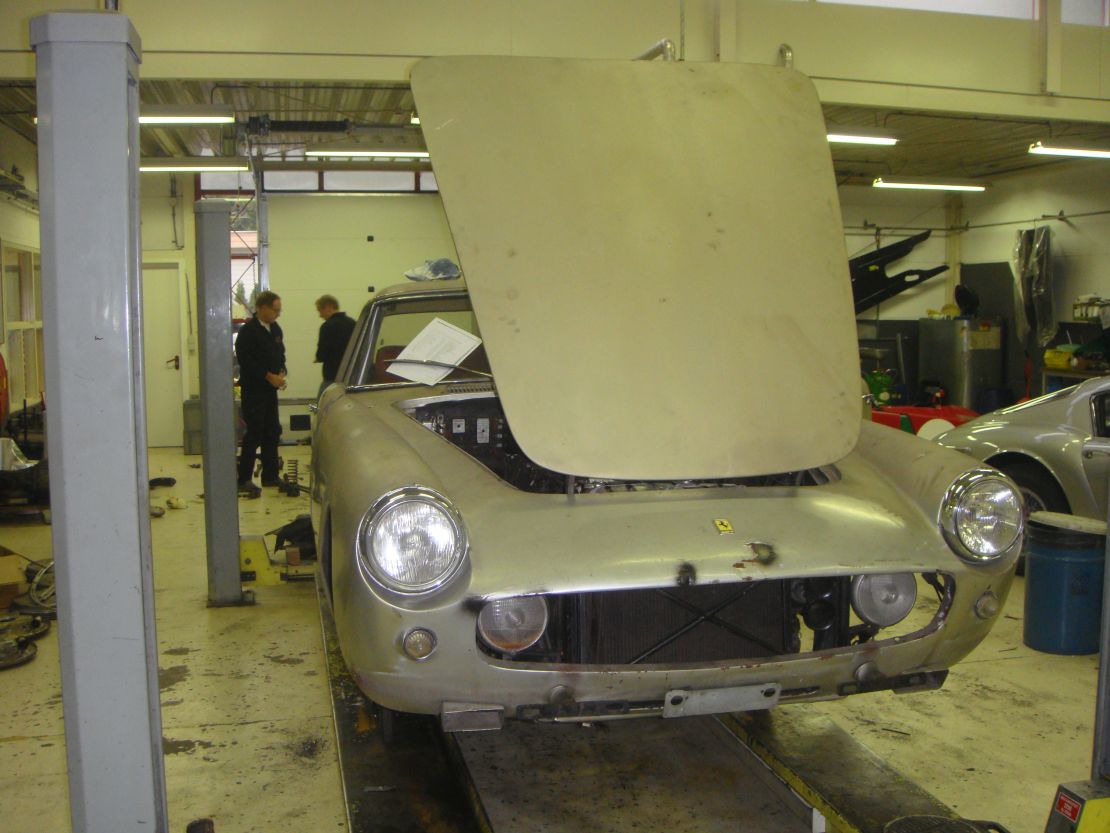 The rest of the project was straight forward. We got the carpentry redone, kept that the same shade of red as it was. Of course we checked her out technical, to make sure it is a good drive. But we kept it all as original as possible, so the car is technically exact to the state it was in in 1959.
After two years the Ferrari 250 Coupé was done. It is really in a Concours d'Elegance state, with the bold colours it is a car that cannot be missed in any crowed.